Our People
Ben White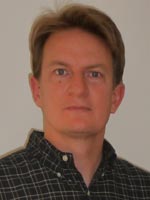 With more than twenty-five years of experience in both design and construction, Ben has built and now manages Seven Oaks Design Build LLC. His combined experience designing traditional homes and commercial buildings has formed the solid base of knowledge needed to develop his own business.
Born and raised in Rhode Island, Ben came to Chicago to study architecture at the Illinois Institute of Technology. Little did he know that this city would lure him to stay here permanently. After University, Ben applied his talents at the downtown architectural firm of Barancik, Conte and Associates. He participated in the design and construction management of several office buildings, hotels, residential high rise, and townhouse developments. In 1992, Ben started with Benvenuti and Stein, Inc., a small residential design build firm and cabinet shop in Evanston, Illinois. With a promotion to Vice President in 2002, Ben focused on process improvement and new business development, steering the business through an exciting period of growth. Numerous awards and recognition for the firm were the rewards of his efforts. After leaving in 2010, Ben began laying the groundwork to create a design build company of his own.
Equipped with a determination to create thoughtfully designed and well-crafted homes, Ben has assembled a team of experienced individuals with like-minded traits. He and his staff work hard to deliver on the promises that experience counts, details matter and craftsmanship endures.
Karen Ray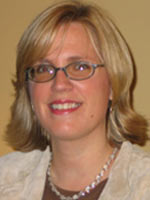 As a professional interior designer, Karen's eye for color, texture, and balance will help you bring your ideas into focus. With a natural ability to listen and connect, she delivers the look and feel that clients want. Karen consistently sources new products and ideas, documents all project design selections, and works closely with the carpenters and subcontractors to ensure that design details are executed flawlessly. She has also earned her LEED accreditation with USGBC and keeps up-to-date with current building practices. Karen is a Chicago native and feels a strong connection with her client's Midwestern values. Contact Karen at karen@sevenoaksdb.com
Eric Fisher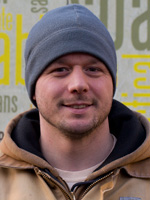 As both construction foreman and lead carpenter, Eric's drive and determination keep projects on track. His attention to detail sets the standards for everyone working on your project. Eric is the type of person that sees what needs to be done and gets it done, no excuses. With almost twenty years of experience, Eric's craftsmanship is your assurance of quality. Contact Eric at eric@sevenoaksdb.com